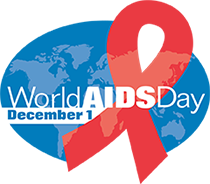 The global development community has worked diligently to develop effective HIV prevention and treatment strategies, helping people living with HIV adhere to HIV treatment and improve their quality of life. These strategies have helped decrease the number of new HIV cases as well as AIDS-related deaths. FANTA is contributing to these global efforts through the leadership, commitment, and impact that is this year's theme for World AIDS Day.
FANTA continues to focus on strengthening capacities at various levels—national, regional/district, facility, and community—to scale up integration of quality nutrition assessment, counseling, and support (NACS) services into health care services. This includes support at the national level to develop and update policies, guidelines, and training materials, and enhancing government capacity at the regional and district level to supervise, manage, and implement services at health facility and community levels.
FANTA also builds local capacities to engage in behavior-centered service delivery as a strategy to improve client retention in HIV programs and adherence to treatment. FANTA continues to work in strengthening the integration of NACS services in target countries including Botswana, Cote d'Ivoire, Democratic Republic of Congo, Ethiopia, Malawi, Mozambique, Nigeria, Tanzania, Uganda, and Zambia.
Learn more about FANTA's work to improve the lives of people living with HIV: