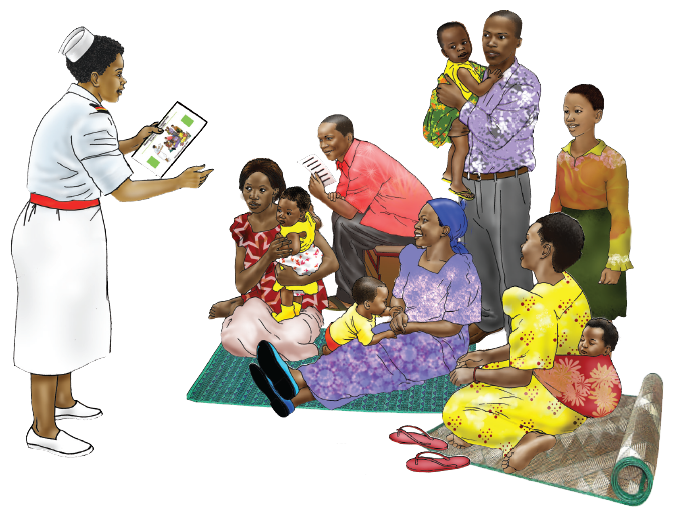 The Uganda Ministry of Health partnered with FANTA and other stakeholders to develop the Integrating Nutrition Assessment, Counseling, and Support (NACS) into Health Service Delivery training course. The course aims to improve the capacity of health service providers at all levels to better integrate NACS into all health service delivery points.
The training encompasses the following topics:
Basic nutrition

Management of malnutrition

Maternal nutrition

Infant and young child feeding

Nutrition and infectious diseases including HIV and tuberculosis

Nutrition education and counseling

Management of nutrition commodities and supplies

Monitoring and reporting on nutrition indicators
The materials for the training include a facilitators' manual, reference manual, job aids, and session presentations.