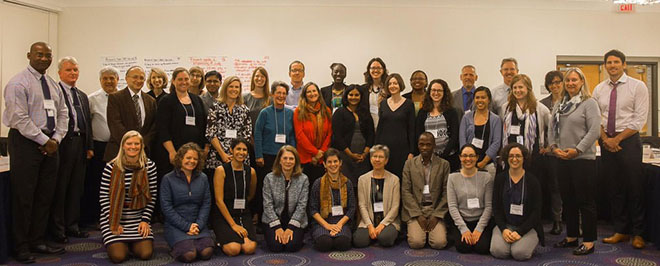 USAID, through FANTA and the International Lipid-Based Nutrient Supplements (iLiNS) Project, hosted a technical meeting on October 14–16, 2015, which brought together 44 program implementers and researchers to take stock of the lessons learned from operationalizing small quantity lipid-based nutrient supplements (SQ-LNS) in a programmatic setting. Throughout the meeting, participants shared evidence, experiences, challenges, and lessons learned from using SQ-LNS for the prevention of malnutrition. The meeting was organized around four main topic areas:
Social and behavior change communication related to SQ-LNS

Use of SQ-LNS

Economics of SQ-LNS

Logistics of SQ-LNS
A summary of the meeting highlights and a full report of the findings are available.