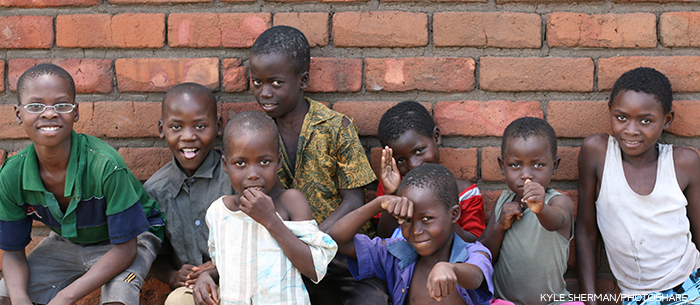 A FANTA research study carried out by partner Washington University in St. Louis from 2009 to 2010 showed that more than 30% of children in Malawi who recovered from moderate acute malnutrition (MAM) after treatment either relapsed or died within a 12-month follow-up period. This suggests that children successfully treated for MAM remain vulnerable and might benefit from additional interventions and/or a longer period of food supplementation.
To investigate the possibility of improving the long-term effectiveness of treatment for MAM, FANTA initiated a cluster randomized, controlled clinical effectiveness trial with Washington University at St. Louis in 2014 to assess if provision of a package of health and nutrition interventions would improve the proportion of children who remained well-nourished for one year following recovery from MAM. Children in the intervention group received:
lipid-based nutrition supplement (LNS) for 2 months after recovery from MAM,
malaria chemoprophylaxis for 3 months,
a 14-day course of zinc,
a one-time albendazole treatment,
and provision of an insecticide-treated bed net.
Children in the control group received the standard of care with no additional intervention.
The results from the study indicate that this additional package of basic health and nutrition services provided to children upon recovery from MAM improves the likelihood that recovery from MAM will be sustained. Still, additional research is needed to identify treatment protocols and other interventions that further increase the likelihood that a child will remain well-nourished following MAM treatment.