On March 31, 2016, the Food and Nutrition Technical Assistance III Project (FANTA) hosted a webinar to discuss why it is important to link family planning and food security, how family planning contributes to building resilience and promoting climate-compatible development, and how lessons and experiences from multisectoral population, health, and environment programs can be applied to food security programs. This webinar was the final in a series of dissemination events related to the FANTA desk review on programs integrating family planning with food security and nutrition.
Panelists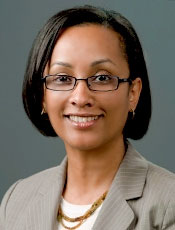 Ndola Prata is the Director of the Bixby Center for Population, Health & Sustainability at the University of California, Berkeley. A physician and medical demographer from Angola, Ndola is also an Associate Professor in Residence at the School of Public Health and holds the Fred H. Bixby Endowed Chair in Population and Family Planning at UC Berkeley.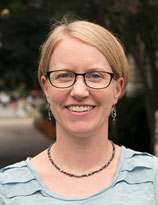 Kristen P. Patterson is a Program Director, Population, Health, and Environment with the Population Reference Bureau where she focuses on the nexus of health, family planning, and the environment, primarily in sub-Saharan Africa. While working for the Nature Conservancy, she helped launch the Tuungane population, health, and environment project in western Tanzania. Kristen also spent two years in Madagascar as a USAID Population-Environment Fellow. Kristen began her career as a Peace Corps volunteer in Niger.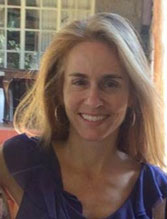 Cheryl Margoluis is a Senior Technical Advisor for Population, Health and the Environment (PHE) at Pathfinder International, focusing on several PHE projects in Eastern Africa and a new capacity-building Learning Lab Initiative in that region. Cheryl has a PhD in Biology/Conservation from Yale University and has worked in conservation and development for over 20 years.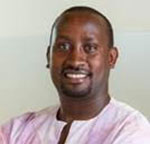 Clive Mutunga (Discussant) is Population, Environment and Development Technical Advisor at the U.S. Agency for International Development (USAID) where he focuses on the linkages between population, environment, and development, including the intersections and integration of family planning and the environment. Trained at the University of Nairobi and the University of Pretoria, Clive has conducted and communicated research and designed projects linking population, gender, climate change, and environment.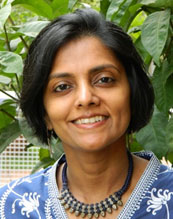 Reena Borwankar (Moderator) is a Technical Advisor with FHI 360's Food and Nutrition Technical Assistance III Project (FANTA). Reena has worked for 15 years in applied research, monitoring and evaluation, capacity strengthening, and program management across several technical areas including maternal and child health and nutrition, reproductive health, and gender-based violence. On FANTA's Global Leadership team Reena manages activities related to the integration of gender and family planning into nutrition and food security programs in addition to promoting the sound use of qualitative methods.