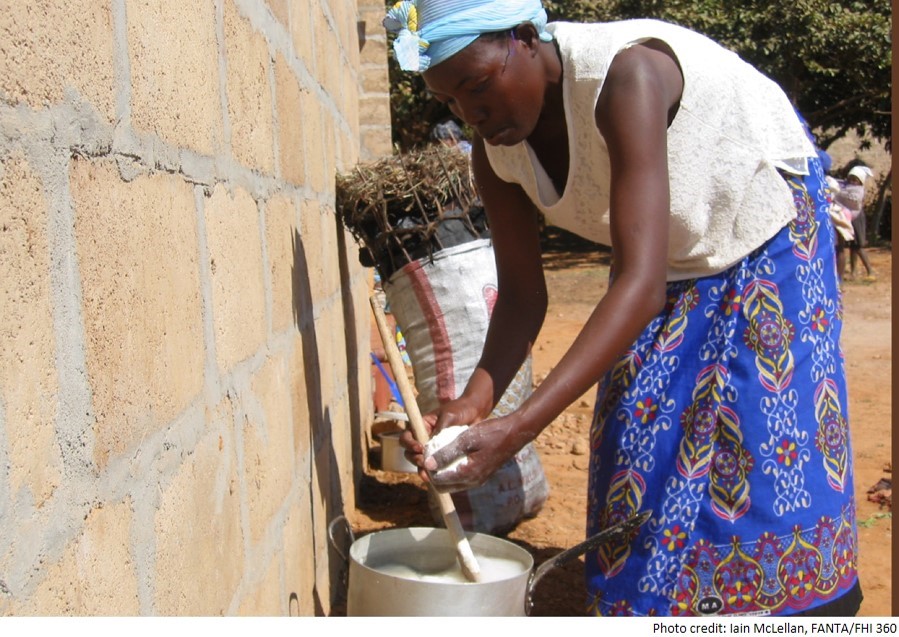 Access to safe food and water is a basic necessity to be able to have and maintain good health. Yet foodborne and waterborne diarrheal diseases sicken and kill an estimated 2 million people globally every year, including children, according to the World Health Organization (see WHO's World Health Day 2015 video on food safety). Among young children, an estimated 70% of diarrheal episodes could be due to pathogens transmitted through food.
A wide range of pathogens such as bacteria, viruses, and parasites can enter the body through contaminated food or water. They can be present on food surfaces due to direct or indirect contact with animals, pests, humans, or within foods such as eggs. Once a person is exposed to the pathogen, the onset of the disease varies and can range from a few hours to possibly weeks, and symptoms are also variable, ranging from mild and self-limiting to permanently disabling or fatal.
Even though anyone any can be susceptible to foodborne disease, certain vulnerable populations are often at greater risk of contracting a pathogen such as infants and young children, pregnant women, those who are immune-compromised, such as people living with HIV, and the elderly.
Once food enters the home, individuals can take a series of steps related to cleaning, cooking, serving, and storage of food that can reduce the risk of disease. FANTA recently conducted a literature review that identified the following critical actions to reduce the risk of foodborne illness at the household level in the developing countries:
Cooking at an adequate temperature and time
Decreasing the time food is stored at ambient temperature
Reheating at an adequate temperature and time
Handwashing to avoid contamination
Using clean utensils to avoid contamination
Storing food at sufficiently low or high temperatures to prevent bacteria from multiplying
Key actions should be tailored to the local context given that eating practices can vary widely between countries and even within the same country.
FANTA also developed several food hygiene programmatic recommendations for donors, partners, and programs. Some of the recommendations can be implemented immediately, like transforming the critical actions above into SBCC messages and materials and integrating them into clinic- and community-level counseling for vulnerable groups, while other recommendations can be implemented in the longer-term, such as supporting research on food hygiene and integrating food hygiene into policies, strategies, and programs. Read the technical brief and report on improving household food hygiene in a development context.