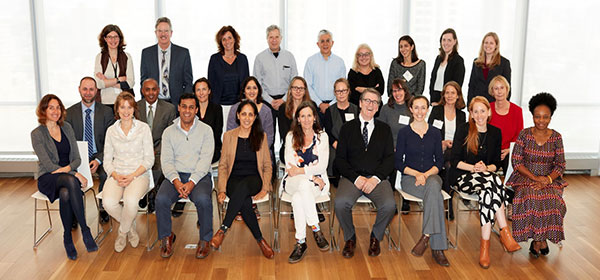 The Sackler Institute for Nutrition Science at the New York Academy of Sciences convened a Nutrition Modelers Consortium meeting on February 22–23, 2018, in New York City. Funded by the Bill & Melinda Gates Foundation, the Consortium supports the widespread and systematic uptake of evidence-based tools for decision making in nutrition programs in low- and middle-income countries (LMICs), including PROFILES and Optifood, which have been developed and applied in various countries with support from FANTA.
The Nutrition Modelers Consortium has three task force groups that aim to:
increase understanding among end-users of how the evidence-based tools can serve the nutrition policy and programming needs of LMICs;
improve the usability of the evidence-based tools for end-users; and
identify opportunities for providing capacity building and technical assistance in the use of the evidence-based tools in LMICs.
FANTA participated in the Nutrition Modelers Consortium meeting, including contributing to task force discussions to develop a detailed Year 1 work plan, including key objectives, methods, timeline and outputs.
Other meeting participants included representatives from the Bill & Melinda Gates Foundation, Burnet Institute, Global Alliance for Improved Nutrition (GAIN), International Food Policy Research Institute (IFPRI), Johns Hopkins University, London School of Hygiene and Tropical Medicine, Nutrition International, Scaling Up Nutrition, The World Bank, the World Food Programme, the University of California, Davis, and the University of Washington.