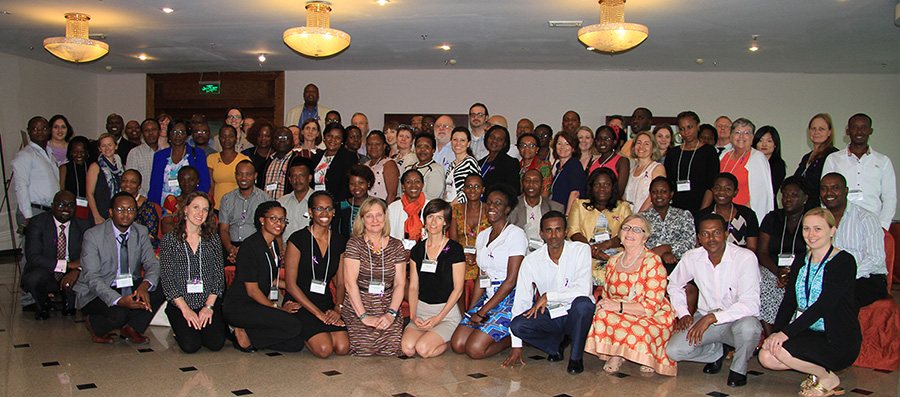 In May 2014, USAID released the 2014–2025 Multi-Sectoral Nutrition Strategy, marking the first time the agency has had an overarching strategy that emphasizes the need to address both direct and underlying causes of malnutrition to have an impact on malnutrition. The strategy also provides a blueprint for alignment of the efforts of the USAID Bureau of Global Health, the U.S. Government's Feed the Future and Global Health initiatives, the Office of Food for Peace development programs, resilience efforts, and other nutrition investments.
As part of the next phase for the new strategy, USAID is supporting its rollout and implementation through the release of a series of technical guidance briefs and a series of Multi-Sectoral Nutrition Global Learning & Evidence Exchanges (MSN-GLEEs). The MSN-GLEE, which was a closed event, was held in Dar es Salaam, Tanzania from March 8–10, 2016, and included USAID mission staff and other U.S. Government staff, host country government partners, implementing partners and other experts working in this area.
Meeting Report
Presentations
The contents of the presentations are the responsibility of the individual authors and do not necessarily reflect the views of USAID or the United States Government. 
Day 1
Day 2
Rwanda: Examples of Coordination and Monitoring Across Technical Sectors 
Silver Karumba, USAID/Rwanda

Ethiopia: Multi-sectoral National Nutrition Program-Lessons Learned 2013-2015
Mary Harvey, USAID/Ethiopia

Kenya: Nutrition and Health Program Plus
Brian Njoroge, NHP+ Kenya

Lessons learned from Alive & Thrive SBC programs
Desta Kebede, A&T/Ethiopia

Giving participants a voice in program design: Trials of Improved Practices (TIPS) in the FFP Amalima Project in Zimbabwe
Melissa Antal, Manoff Group

Improving Infant and Young Child Feeding: Lessons from Market-based and Hybrid Delivery Models
Marti van Liere, GAIN

Climate Change, Food Security and Nutrition
Katherine Dennison, USAID/BFS

Severe Weather and Other Shocks – Are we Doing Enough to Mitigate Risks for Nutrition?
Mike Manske, USAID Office of Food for Peace

Water, Sanitation, and Hygiene (WASH) Interventions for Improved Nutrition
Kyla Gregoire, USAID/FFP

NACS – A systems approach to integrating nutrition assessment, counseling and support within health services through quality improvement
Tim Quick, USAID/OHA

M&E for MSN Programming
Raphael Makonnen, USAID/GH; Anne Swindale, USAID/BFS; Elizabeth Bontrager, USAID/GH
Day 3